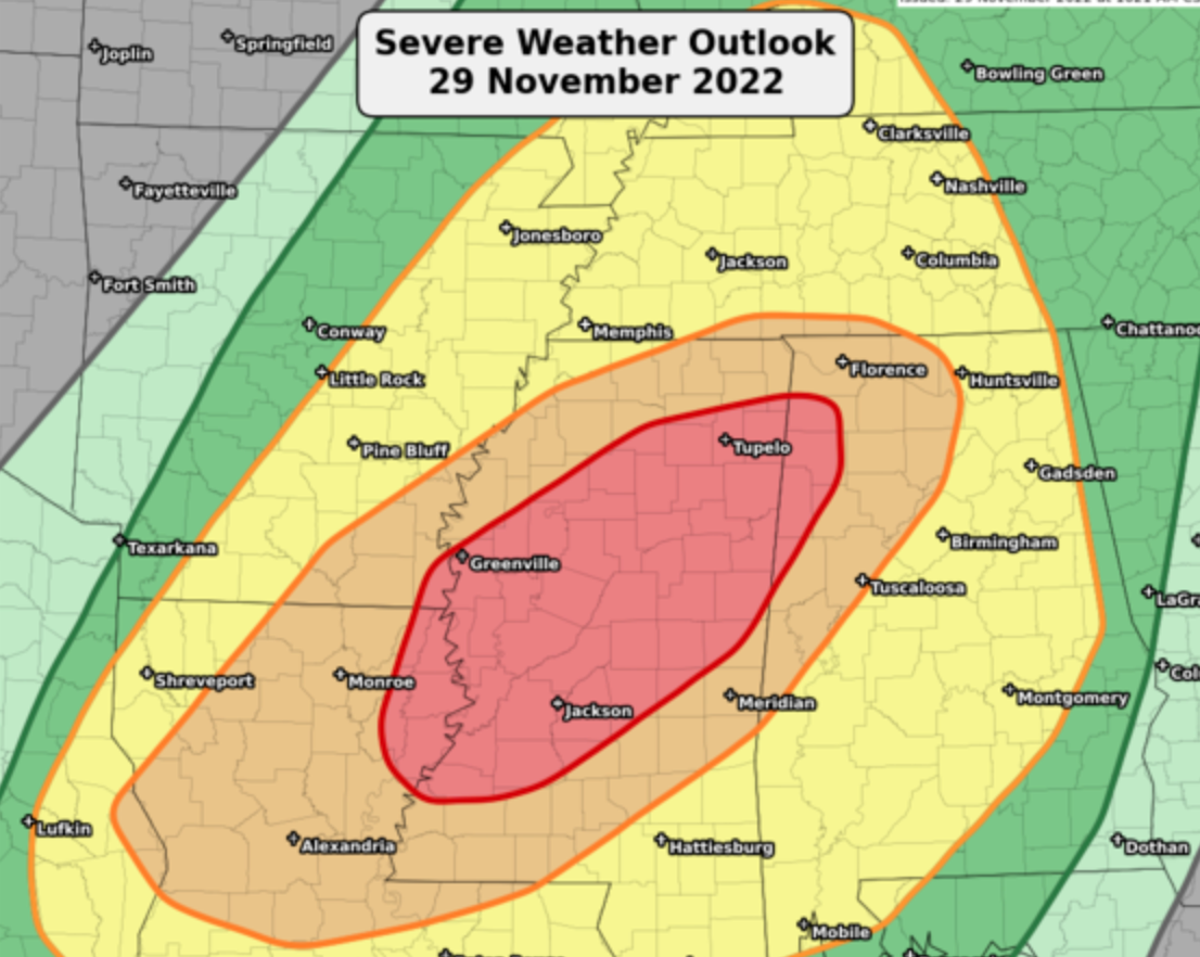 The "threat for supercells capable of all severe hazards" continued into Wednesday morning, forecasters said, after tornadoes and severe weather tore through much of the southern US overnight on Tuesday and into Wednesday morning.
At least two people were killed in Montgomery, Alabama, the state's director of emergency management said, noting that there could be more as search-and-rescue crews began checking on residents and surveying the damage on Wednesday.
"They were in their home that was struck by a tree due to the tornado," said Christina Thornton.
Parts of Mississippi, Alabama, Arkansas, Louisiana, and Tennessee faced at least 17 tornadoes as well as severe flooding and tennis ball-sized hailstones as warnings continued in Alabama into Wednesday morning.
Images and videos of the aftermath of tornadoes showed damaged houses and fallen trees, while injuries began being reported in states like Mississippi and Louisiana.
High winds downed power lines leaving more than 50,000 customers in Mississippi and Alabama without electricity Wednesday morning, according to poweroutage.us.
Threats from the storms were expected to persist through early Wednesday morning. Later today the storm system is forecast to move east.