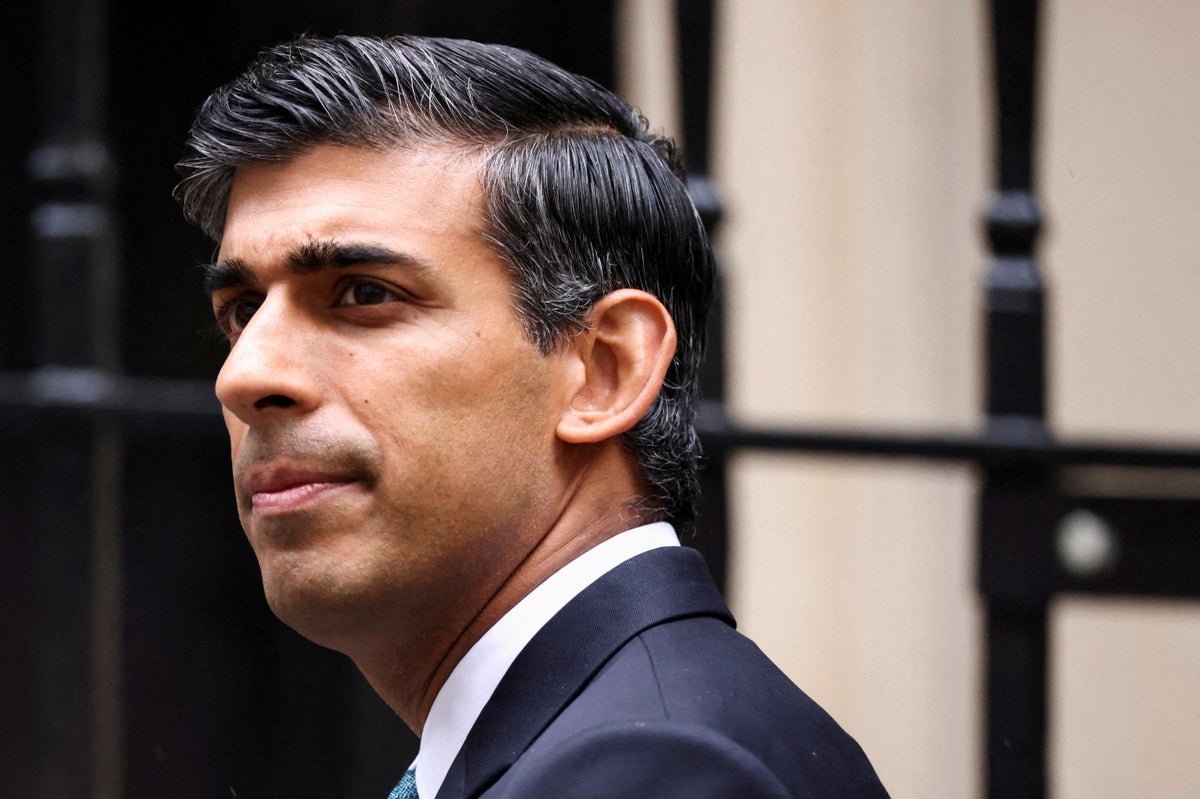 The British public overwhelmingly backs the construction of new wind farms and is increasingly hostile to non-renewable energy sources, a new poll has found.
The survey, released as the world's governments meet for the Cop27 climate summit in Egypt, shows 74 per cent of people support building more wind farms, including 72 per cent of Conservative voters.
Rishi Sunak this week indicated he would keep in place the government's ban on new onshore wind farms – ditching a promise by Liz Truss to allow new green power installations.
The U-turn comes despite overwhelming support for renewables and the prime minister telling Cop27 that such energy sources were needed to "insure ourselves against the risks of energy dependency" and would unlock "new jobs and growth".
Pollster Opinium asked a representative sample of British adults whether they supported investment in various energy sources and found 51 per cent strongly in favour of wind farms, 23 per cent somewhat in favour, with just 2 per cent strongly opposed and 4 per cent somewhat opposed.
The same polling found a plurality of voters in favour of nuclear power stations, with 45 per cent of people in favour and 21 per cent opposed.
But dirty fossil fuels were largely rejected by the public. Investment in gas power stations was supported by just 29 per cent of the public against and 30 per cent opposed, while coal power stations were favoured by just 23 per cent in favour with 43 per cent opposed.
Helena Bennett, head of climate policy at Green Alliance, said the survey showed there was "huge public support across the UK for unleashing onshore wind power".
"As a windy island nation, it's time the government made the most of this abundant natural resource to help lower people's energy bills for good and slash demand for imported gas," she added.
Tim Crosland, director of the campaign group Plan-B, added the results showed there was "no political mandate" for the government to block the development of renewable energy sources.
And Jennifer Nadel, co-director of Compassion in Politics, which commissioned the poll, said the government should get in line with public opinion.

UK news in pictures
Show all 50
"Aware of the scale of the environmental and energy crisis we face, the public expects our government to act with urgency to generate energy that is safe, clean, and independent," she said.
"As an island, we are uniquely placed to take advantage of this clean, free, and green source of energy. The prime minister must reverse his ban on onshore wind farms, keep fossil fuels in the ground, and invest in the technologies that will secure our future existence."
In 2015, then-prime minister David Cameron put in strict planning rules which effectively banned new onshore wind developments from going ahead.
The government's September 2022 "Growth Plan" unveiled by Liz Truss promised to "unlock the potential of onshore wind by bringing consenting in line with other infrastructure".
But when Mr Sunak was asked by Labour MP Alan Whitehead at Prime Minister's Questions on Wednesday whether he would lift the ban, he said he would "stick with what's in our manifesto".
Opinium's polling took place between 2 and 4 November and was sighted to be politically and nationally representative.
Source link