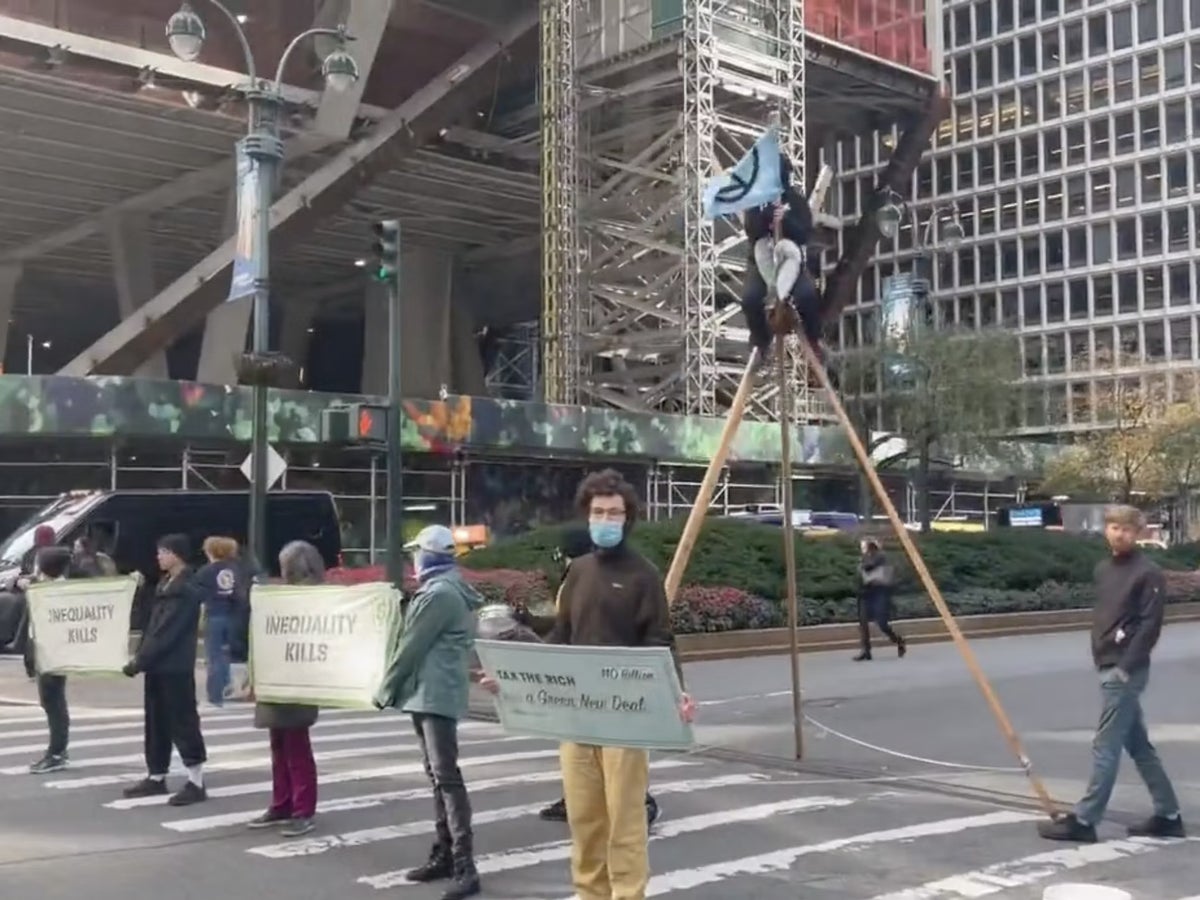 Protestors shut down Park Avenue again on Friday as they continue a week of demonstrations on the climate crisis.
Activists could be seen on giant tripods blocking off all lanes of the street near the headquarters of JPMorgan Chase, one of the world's largest banks.
The protests are criticizing the company's financing of fossil fuels.
This shutdown is the fifth consecutive day of climate protests in New York, led by activist groups like New York Communities for Change (NYCC) and local branches of the Sunrise Movement and Extinction Rebellion.
Protestors blocking traffic were holding banners that read things like "How dare you plunder the Earth" and "Your greed = climate chaos".
Many of the actions this week have targeted the financial industry. On Wednesday, protestors occupied the New York headquarters of BlackRock, one of the world's largest investment firms, to criticize their involvement in fossil fuels.
Protests on Thursday targeted the home of Stephen Schwarzman, the CEO of Blackstone, another investment firm that has invested in fossil fuels.
The Independent has contacted a representative for JPMorgan Chase for comment.
This is a breaking story, more to follow
Source link