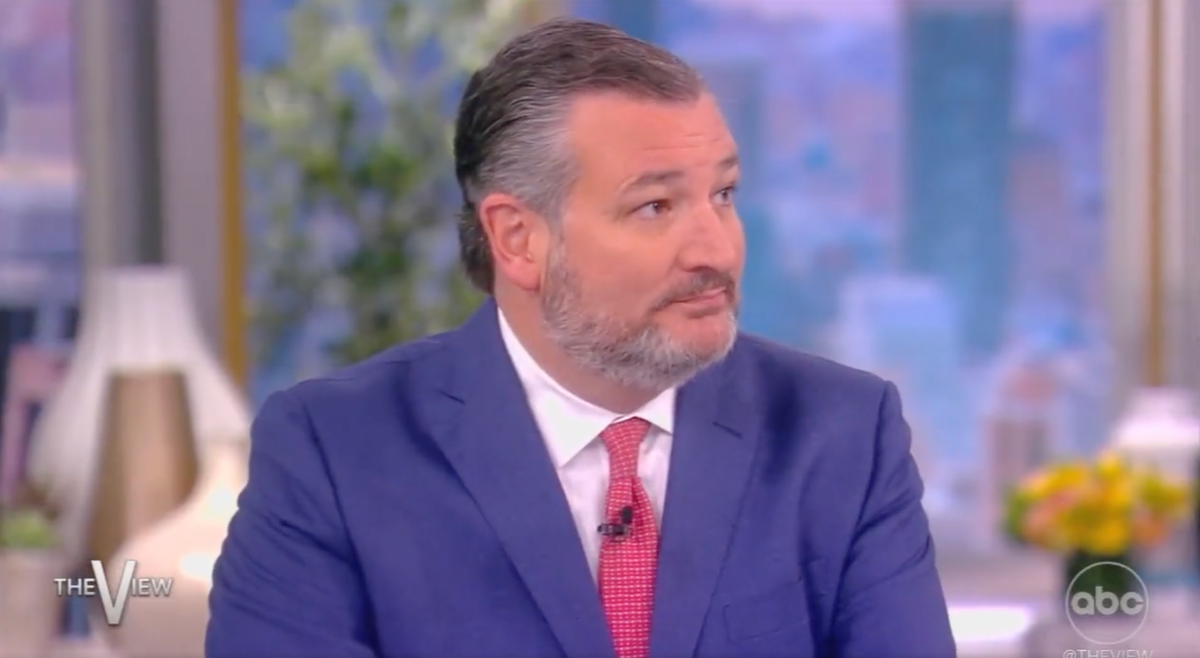 Climate protestors interrupted Texas Senator Ted Cruz's interview on The View on Monday, apparently to demand that the morning TV show cover the climate crisis.
As the Republican senator was being interviewed, protesters could be heard breaking into a chant of "cover climate now".
Senator Cruz spoke over the chanting for a while but the protesters were eventually scolded by the show's host, Whoopi Goldberg.
"Let us do our job," Ms Goldberg said. "We hear what you have to say but you gotta go."
Senator Cruz then said that he couldn't hear what the individuals were protesting.
Another host, Sunny Hostin, replied: "They're accusing us of not covering climate change, and we do that…" before she was cut off by other people on the panel.
The interview continued only to be interrupted again by protestors with the audio going silent for a moment.
After the commercial break, host Ana Navarro told Mr Cruz: "I've been very vocal and critical of you, but I'm sorry that this has happened in our house," Deadline reported.
A spokesperson for The View told The Independent that three members of the audience interrupted the show's taping and were escorted out by security.
It was not immediately clear who the protesters were, and it did not seem that they were protesting Mr Cruz but rather the show's climate coverage.
"I'm really glad we don't have a Van Gogh on the wall," the Texas Republican said, in an apparent reference to a protest earlier this month where climate activists threw soup against a glass-covered Vincent Van Gogh painting at London's National Gallery to bring attention to the climate crisis.
The View is taped in New York City. Senator Cruz was also at last night's playoff baseball game between the Yankees and the Houston Astros, where he was heckled by members of the crowd.
Source link