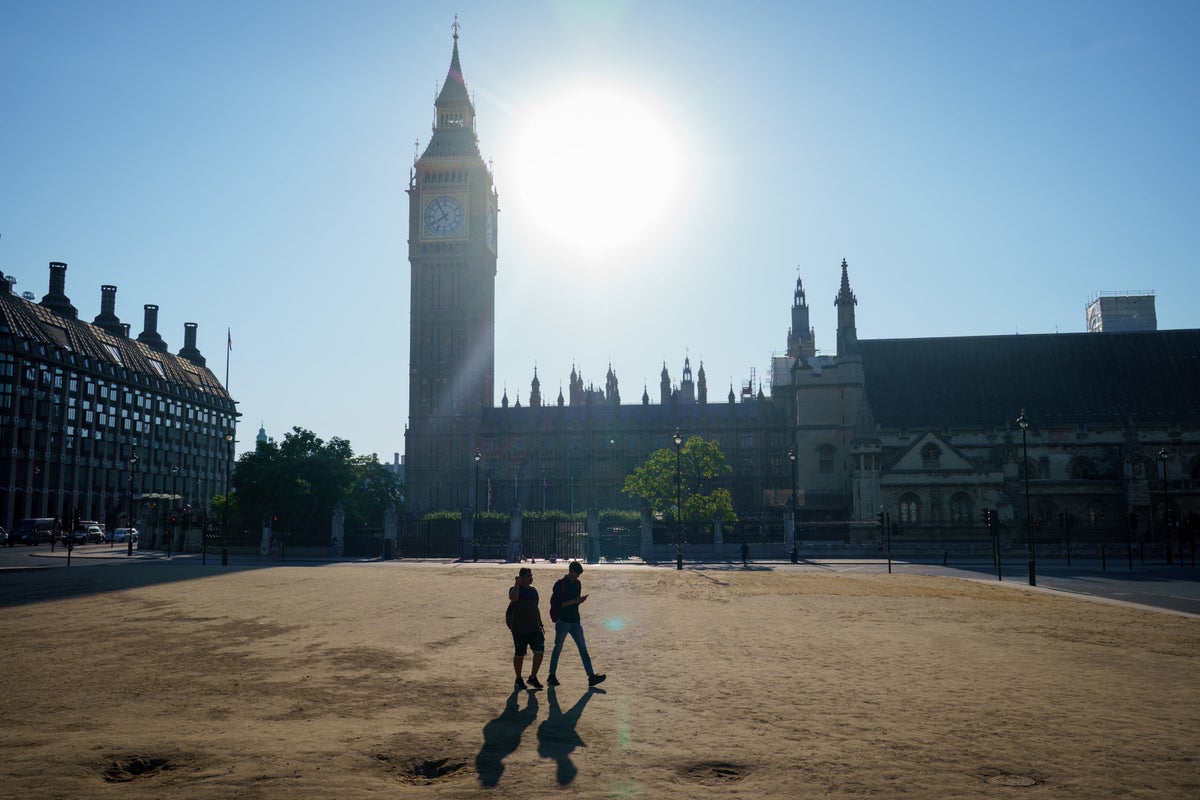 Drought conditions in parts of England could remain beyond Spring 2023, according to the National Drought Group.
Projections suggest the average rainfall over winter will not be enough to prevent drought conditions in some areas of the country next year.
For the first time in six months, average rainfall occurred across most of England during September, but water levels continued to decrease at all reservoirs, according to the Environment Agency.
River and groundwater levels remain low, soils remain drier than usual, most of the country remains in drought, the Environment Agency said.
Eleven of the Environment Agency's fourteen areas are in drought status: Devon & Cornwall/Isles of Scilly; East Anglia; Hertfordshire and North London; Kent and South London; Lincolnshire and Northamptonshire; East Midlands; West Midlands; Solent and South Downs; Thames; Wessex; Yorkshire.
The other three areas are classed as being in prolonged dry weather: Greater Manchester, Merseyside and Cheshire; North East; Cumbria and Lancashire.
Essential water supplies remain safe throughout the country, but recent rainfall has not changed the underlying drought situation caused by the prolonged dry weather seen over the last several months, it added.
The news comes after a meeting of the National Drought Group on Friday.
The group is made up of representatives from the government, water companies, the Met Office and groups including National Farmers Union, Canal and River Trust and the RSPB.
Water companies have suggested impending drought or drought conditions will remain beyond spring in some areas– notably in parts of the South West, South East, East and Yorkshire and East Midlands – if rainfall is below average, according to a joint press release from the Environment Agency and the Department for the Environment, Food and Rural Affairs (DEFRA).
The lack of monisture in soils has already led to significant agricultural impacts and reduced water availability for farmers this year.
Source link