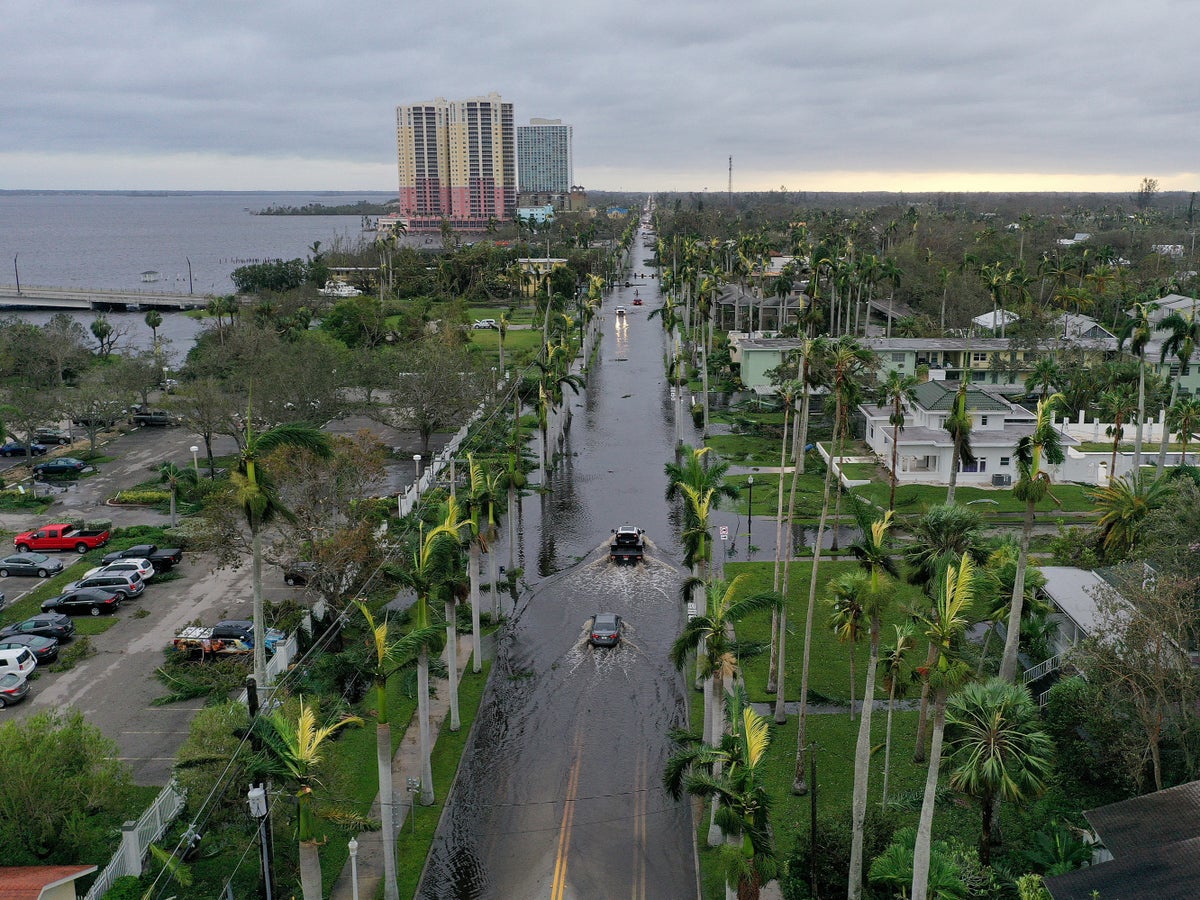 At least five people are believed to have been killed in Fort Myers and the surrounding Lee County area following Hurricane Ian, officials have said
Initially, Lee County Sheriff Carmine Marceno said that while the figures cannot yet be confirmed, fatalities were possibly in the "hundreds", while "thousands" of people were waiting to be rescued.
"I definitely know that fatalities are in the hundreds, there are thousands of people waiting that are waiting to be rescued," sheriff Marceno told Good Morning America. "But again we can't get a true assessment until we're on scene, assessing each scene".
He added shortly after in comments to CNN that "we don't know what number as no assessment yet". He said five fatalities have been confirmed.
That comes as US President Joe Biden announced a major disaster declaration for Florida, which was battered by 155mph winds and flooding as Ian made landfall as a near-Category 5 hurricane on Wednesday.
Law enforcement officials said people were trapped in flooded homes surrounding by several feet of water in Fort Myers, and were awaiting rescue
A curfew is currently in order to speed-up the emergency response, officials in Fort Myers said.
"We need to ensure that the roads are clear so that our first responders and our assistance crews can go out there and help everyone that needs us. PLEASE, please, please stay inside," the city said in a statement.
Ian is now headed toward northeast Florida as a tropical storm and is south of Orlando, while about 2.5 million people are without power.
The National Hurricane Center has said widespread, catastrophic flooding remains likely with storm surges as high as 6 feet (2 meters) still forecast for both coasts on Thursday, on top of several inches of rain, the Associated Press reported.