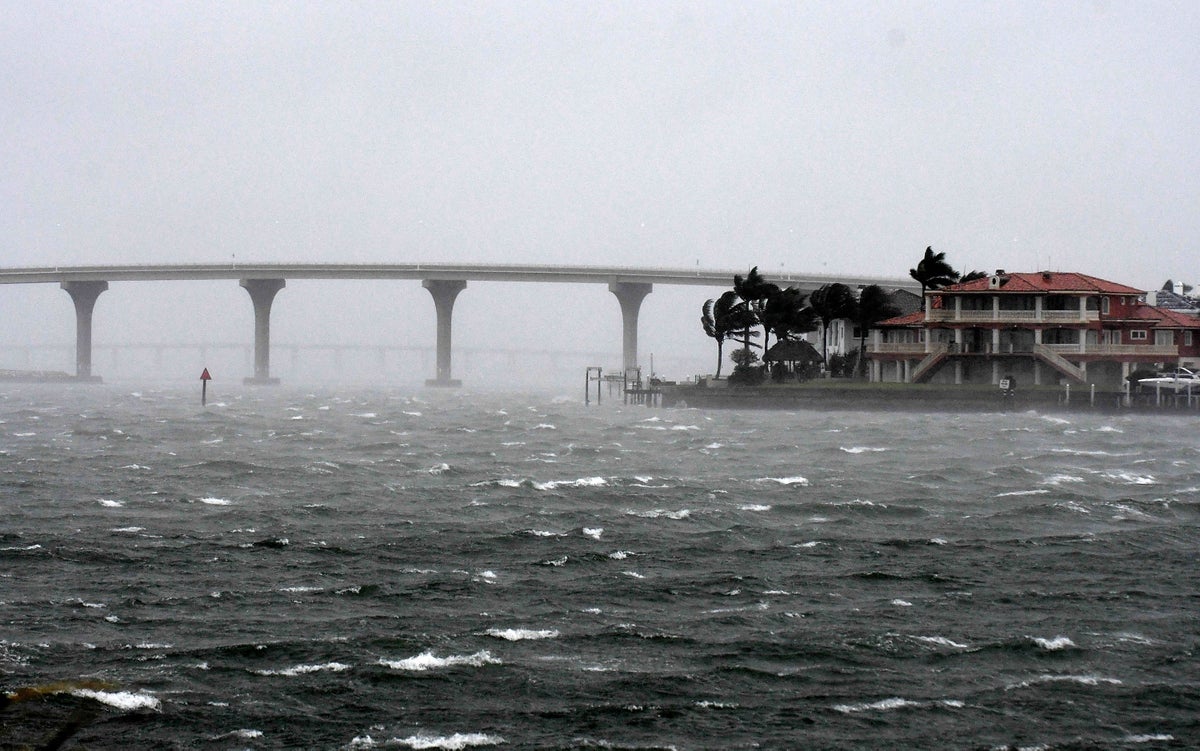 Hurricane Ian: Waves flood roads in Key West as storm strengthens to category 4
The eyewall of Hurricane Ian was bringing ferocious winds and surging ocean waters onshore in Florida on Wednesday afternoon as officials warned residents there was no longer time to evacuate and urged them to shelter in place.
Ian's landfall is expected within hours amid warnings that some places on the west coast could see "unsurviveable" storm surge.
Destructive waves slammed into the southwest coast from Englewood to Bonita Beach including Charlotte Harbor, near the town of Punta Gorda, north of Fort Myers. Peak storm surge forecasts were now up to 18 feet along an 80-mile stretch from Englewood to Bonita.
Florida Governor Ron DeSantis urged Floridians to hunker down, noting that it would be a "nasty" couple of days.
Eight million people were in the bullseye of Hurricane Ian as the storm strengthened to just shy of a monstrous Category 5 status on Wednesday morning.